Welcome to My Website about Anything and Everything

Hirschgasse 6 Then-7252/ Now-71263 Weil Der Stadt

This is a Website about the house I lived in at the address then:
Thomas Wolfgang Maguire
Hirschgasse 6
7252 Weil Der Stadt 1
07033-2598 from the usa it would have been:
011-49-7033-2598
Now it would be:
Thomas Wolfgang Maguire
Hirschgasse 6
71263 Weil Der Stadt
07033-2598
011-49-7033-2598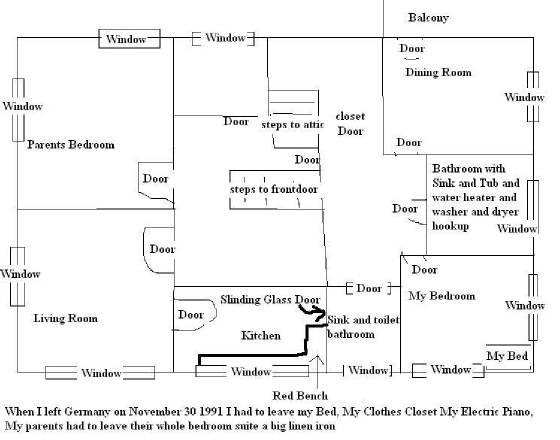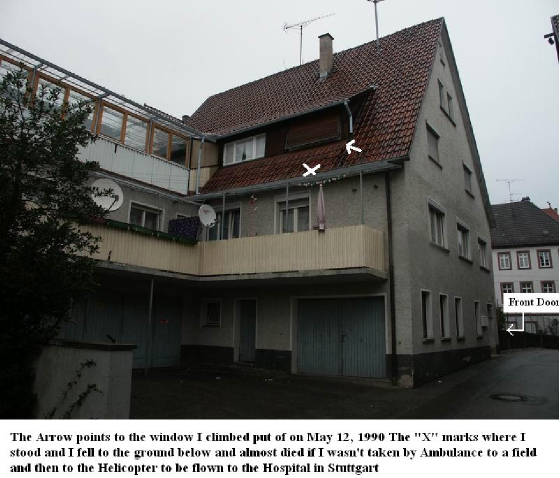 Scar where they cut the bone out and put it in a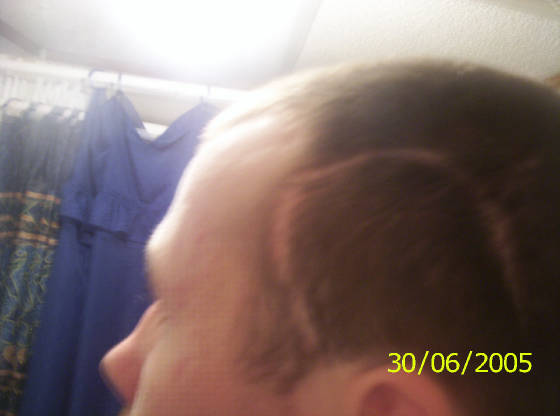 freezer for two weeks to fuse then they put it back in.

The First picture is of the house infront this part is visible to the marktplatz where the city hall and the monument of Johannes Kepler is. The Second is a lay out of how the top part off the house looked like. The last picture is of the back the x shows where i stood the arrow shows the window I climbed out of. Here I could have died I was flown in a helicopter from Weil Der Stadt to the Hospital in Stuttgart and was on Life Support my mom said I looked like a robot I was 8 years old at the time.




Hope you enojyed this page there are more if you have any comments or questions go to the contact me address.